Due to the Winter Storm Warning, Turks will be closed this Saturday, (most Saturday's the body shop is open from 9 am to noon, in order to service the needs of customers picking up completed vehicles and scheduling repairs).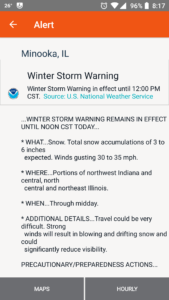 The weather service is recommending that travelers stay off the roads during the duration of the storm warning. This will also allow for the snow removal and cleanup of the lot for Monday's business.
Thank you for your patience and continued patronage.