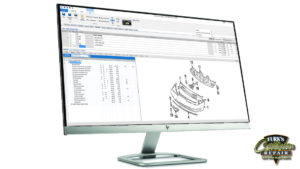 Turk's Collision Repair provides free auto body estimates. Turk's will also assist you in expediting your repair, by offering administrative assistance with your auto claim, setting up towing, scheduling a rental car and more. Having an estimate performed is a critical first step in having your car, sport utility, mini van, or pickup truck repaired. The estimate is just that… "an estimate". The actual cost to repair your vehicle may change once its in the body shop and the full scope of labor, parts and any sublet services are determined.
The estimate is a good starting point that allows us to assess your damages, and provides you with valuable information in terms of approximate cost to repair, whether or not you may want to file an insurance claim, how long it will take to repair your vehicle and more.
An accident happens in an instant, repairing the damage takes longer.
Turks Collision Minooka, is located just west of Ridge Road, on Twin Rail Drive next to Chapin's Banquets & Catering.  Click Here For Contact Info
Minooka's Premier Auto Body Shop for over 10 years!
Onsite, Drive-Up Auto Body Estimates at Turk's Collision:
Turk's Collision Repair will visually inspect your vehicle, photograph it and provide you with a Preliminary Estimate.
For our customers who have filed a claim with an insurance company that provided you with the option to visit us, please stop by or contact us as soon as you are able to, so we can help service your needs and expedite your auto body repairs! We are a direct repairer for some of the biggest and best auto insurance carriers. By selecting us, you can have a streamlined experience, repairs that are backed by a lifetime guarantee and we will handle the cost of repairs directly with the auto insurance company paying for repairs.
If you already have had an estimate provided to you from an insurance company, or have one scheduled, its only necessary for Turk's to have a copy of your insurance estimate, you do not need another estimate. In these cases, we do encourage you to stop by the body shop so we can see your vehicle and review the estimate you may have received from an insurance company, but there's no need for us to create a second estimate. During the course of repairs, if there is anything else above and beyond what is on the insurance estimate that's needed, Turk's will work directly with the insurance for any supplemental items, such as hidden damage, missed damage, additional parts or labor, parts price differences, and sublet services.
*For information on Remote Estimates and Drop Off Service due to the Covid-19 Pandemic click here
Auto Body Estimates via smart phone or email: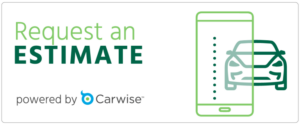 NEW!!! If you have a smartphone and are fairly comfortable with it, CLICK FOR PHOTO ESTIMATE TOOL
Via email: Its typically best to bring the vehicle in for an estimate, but sometimes it makes sense to email photos to get a general idea of the repairs necessary and cost associated with them. Our email address is below.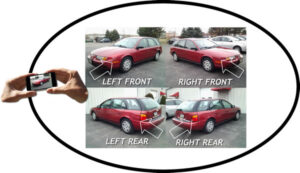 When taking photos of your vehicle and the damage, please turn your phone sideways to capture a "landscape" mode photo as shown in the examples below.
*When emailing photos, depending on your email service you may have a limit on how many photos can be sent at one time. Feel free to email the photos in separate emails, or if you use Gmail, or Google Photos, or Google Drive, you can share them with us at [email protected]