Turk's Collision Repair would like to thank Consumer's Advocate for their helpful article regarding understanding auto insurance.
"Don't Be Surprised: Understanding Auto Insurance" By Susan Doktor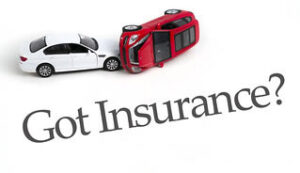 Many damaged vehicles come in and out of body shops daily and often the repair cost is covered by auto insurance. If you've been in an auto accident, you may wind up feeling one of two ways. Either your insurance company is your best buddy—or your insurance company is the kid from high school that used to beat you up in the back of the bus. But the way you feel typically has nothing to do with your agent or your insurance company. It has to do with the policy you bought.
Your auto insurance policy lays out the circumstances under which you'll be covered by your insurance company and how much money you will receive in the event of an accident. Understanding how auto insurance works in Illinois is the key to choosing the best auto insurance for your needs and getting all the protection you expect when the road delivers you a serious bump.
The first thing you need to know about auto insurance is that liability auto insurance is mandatory. In order to drive legally in the state of Illinois, you must carry at least the minimum amount of liability insurance coverage set out by the state. That's for your protection, as well as the protection of others on the road. You can lose your license if you drive without insurance, regardless of whether you are in an accident.
The state requires that you carry liability auto insurance with the following lowest limits:
$25,000 for the injury or death of one person in an accident caused by you.
$50,000 for the total of all injuries or deaths in an accident caused by you.
$20,000 for damage to another person's property in an accident caused by you.
But these minimum amounts may not be enough to satisfy another driver's claim for damages in the event of a serious auto accident. If you can afford to do so, it's a better idea to increase your liability insurance well beyond the minimum requirement.
Collision insurance is optional but most people carry it for a number of years when they buy a new or late model car. Should you carry it? That depends on the value of your car and your financial resources. Can you afford to repair or replace your vehicle if it's damaged in an accident? Compare the cost of collision premiums to the cost of replacing your car. As the value of your car declines over time, your need for collision insurance may also decrease. It doesn't really make sense to pay a thousand or more dollars for collision insurance on a 20-year-old, high-mileage clunker. Antique cars are the exception to this rule since their value can actually increase as time goes by.
You've probably heard the term "no-fault state." Illinois, by contrast, is an "at-fault" state. That can be good news when it comes to paying for collision repairs if you can prove you were not the at-fault driver in an accident. Under those circumstances, even if you don't carry collision coverage, you can still recover the cost of repairing your car (as well as many other expenses) you incur after an accident. On the other hand, when you are at fault in an accident, the only way to have your collision costs covered is by having optional collision coverage in place.
You can reduce the cost of car insurance in several ways. Carrying a higher deductible will lower your premiums. Most insurance companies will reward you for maintaining a safe driving record. You can often lower the price of both your auto insurance and your homeowner's insurance by purchasing both through the same company, a practice known as bundling. And shopping around is a smart idea, too. Many websites can help you compare the costs of policies from multiple insurance providers. So do your research. And stay safe out there.
*We welcome guest articles, if you are interested in submitting an article for consideration, or if you have comments about this article, please contact us!