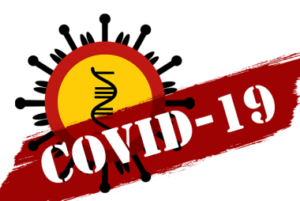 On Friday March 20th 2020, Illinois Gov. JB Pritzker announced that the state will be under a 'stay at home' order.
Stay at Home; Social Distancing Requirements; and Essential Businesses and Operations
1. Stay at home or place of residence. With exceptions as outlined below, all individuals currently living within the State of Illinois are ordered to stay at home or at their place of residence except as allowed in this Executive Order. To the extent individuals are using shared or outdoor spaces when outside their residence, they must at all times and as much as reasonably possible maintain social distancing of at least six feet from any other person, consistent with the Social Distancing Requirements set forth in this Executive Order. All persons may leave their homes or place of residence only for Essential Activities, Essential Governmental Functions, or to operate Essential Businesses.
According to the Executive Order, Essential Businesses and Operations includes Gas stations and businesses needed for transportation. This includes gas stations and auto-supply, auto-repair, and related facilities… Turk's Collision Repair provides auto repair, therefore we intend to provide this essential service to the community.
In an effort to provide the best service possible, while adhering to the executive order, we do offer Photo Estimates and Drop off Estimates.
We encourage you to utilize these remote photo and drop off services. Please contact us for further information. Call (815) 521-4588 or if its after hours, (or you would like to simply take advantage of this safe, yet convenient and effective method of obtaining your collision damage estimate), please visit our AUTO BODY ESTIMATES page for instructions on how to email us photos.  We also have a convenient key drop located to the right of the office, which can be used to drop off your vehicle and keys for an estimate and/or repairs. We will touch base via telephone to discuss your estimate, insurance claim info and to schedule repairs.
Thank you for your patronage, your patience and we wish you and your family good health and well being during this trying time.