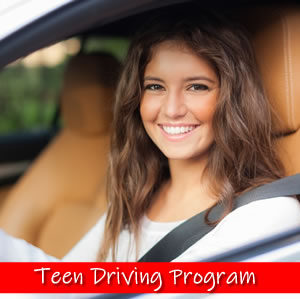 Are YOU concerned about YOUR teen driver's ability to handle a car in emergency situations and stay out of accidents? Autobahn Country Club Joliet is hosting their "Teen Driving Program" this Sunday July August 26th 2018! Autobahn's teen driving program includes four hours of behind-the-wheel drills, giving teen drivers the opportunity to apply what they've learned in the classroom and practice the skills in a safe, controlled environment.
Autobahn's driving instructors are professional race car drivers with years of training and experience. The cars are a fleet of BMW's, the official vehicle of Autobahn's Defensive Driving Program.
In the classroom, Autobahn's driving instructors will teach the concepts of driving safety: The basics of car control, how cars react during emergency situations, common mistakes of other drivers on the road and how to avoid accidents.
Throughout the rest of the day, behind the wheel driving instruction provides driving experience within a controlled, safe environment designed to replicate common emergency scenarios. These drills will cover: Braking in low traction conditions, emergency lane change techniques, safety related maintenance and skid control recovery.
Limited spots are left, so sign-up soon! CLICK HERE TO REGISTER FOR TEEN DRIVING PROGRAM